5-Star Team of Professionals
For sellers who want highest sales price and lowest stress
---
Save a lot of money by using New Frontier Title to close your transaction and issue your title policy.This is to give you notice that the owners of ADDvantage® Real Estate Services and the website GetMoreOffers.com®, has a business relationship with New Frontier Title, LLC in that one or more of the owners of ADDvantage® Real Estate Services and GetMoreOffers.com® have an ownership interest in. This notice is given to disclose this relationship as this referral may provide ADDvantage® Real Estate Services and GetMoreOffers.com® or its owners a financial benefit via returns on ownership interest.
Yes - I would like to use New Frontier Title
No - I don't want to save money using New Frontier Title

$0 up front
$0 up front
2% at close
1.5% at close
($4,500.00 minimum)

YOU DECIDE buyer's agent commission during the sign up process
PROGRAM DETAILS
PRO is for the seller who wants a full service TOP AGENT with a proven track record, wants to net the most possible on their home sale, and doesn't want to pay anywhere near 6%.
What's Included
Broker Management:
CMA & Pre-listing price consultation
Expert pricing advice
Value-driven negotiation strategies
Multiple offer management
Buyer vetting & pre-approvals
Appraisal shortfall risk management
Inspection report negotiations
Buyers' agent & buyer communications
Contract addendums
Closing (ALTA) statement review
Marketing:
MLS, Realtor.com, Homes.com, Zillow, IDX+
Professional HDR photography
Custom property flyer/brochure
Sign, post & lockbox
Professional Transaction Services:
Dedicated team of specialists
Property data gathering
Professional property description writing
Listing-to-close file management
Showing scheduling & coordination
Electronic contract creation
State & federal docs & disclosures
Contract timeline tracking
Title services coordination
Escrow deposit confirmation
What you'll be responsible for:
Disclosing all pertinent property info
Making your home accessible for showings
Being available to review offers with broker
Providing required property disclosures
What we'll be responsible for:
Answering the phone 7 days a week
Making requested updates to your lising
Receiving and notifying you of offers
Keeping your property status updated in the MLS
Establishing a list price & buyers' agent commissions
Providing complete prperty data as required by MLS
Providing property photos
Providing sign/post (where allowed by community)
Providing lockbox (if requested)
Showing coordination
Realtor® (buyer agent) Communications
Buyer pre-qualification due diligence
Negotiation of all offers & counters
Inspection & appraisal coordination
Inspection report review and analysis
Inspection addendum if needed
Appraisal shortfall negotiations
Escrow deposit tracking
Contract timeline tracking
Closing coordination
ALTA settlement statement review
---


Trust your equity with our experienced and exceptional negotiators.

Sell fast, save commission and leave no money on the table.
PRO Client Testimonials
Why Our Pro Sellers Succeed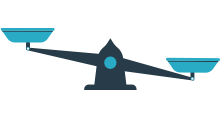 Our PRO plan (contract-to-close) allows you to leverage the expertise and skills of our brokers whose #1 goal is to net you more.
The best part is, they do it for a ridiculously low fee compared to other agents who don't have a fraction of the experience and who will not get the same results.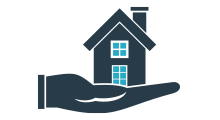 As well, at the PRO level, we represent you as a Single Agent, meaning we have fiduciary duty to you and your best interest is our commitment.
Our brokers handle 100s of transactions per year and are sharks when it comes to preserving your bottom line and protecting you from liability.